Yes! VideoDrive version 3.3, our biggest update in over a year, has been released. Here's what's new:
A brand new window to display and review metadata for your videos
A range of new metadata fields including writers, directors, actors, studio details and TV show info
Improved compatibility with the new Apple TV
Air dates of individual episodes are now included in your TV Show
Your high-definition videos now get an HD icon in iTunes
New option to retag misidentified videos after they have been imported in iTunes
More robust Hot Folders: they don't miss a single video anymore
Downloading subtitles in the background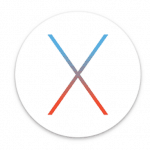 Version 3.3 is a free upgrade for all 3.x users and runs on OS X El Capitan, Yosemite and Mavericks (10.9, 10.10 and 10.11). VideoDrive will alert you of the available update. If you can't wait, click File in the menu bar and choose "Check for updates…". And if you don't have a license yet, download our free version here.
Want more? Stay tuned because we are already working on the next big release. Version 3.4 will introduce one of the most requested features… square TV Show artwork!