VideoDrive 3.1 is here, just in time before we go on a holiday break. The new version sports a brand new interface where you can easily see all your new video files at a glance. If your videos are still downloading, VideoDrive will now show you their status in real time and wait until they are completed before importing them in iTunes. You'll find a whole lot of fine-tuning, bug fixes and optimisations, in this huge update. Actually, it's so huge you can now finally resize the VideoDrive window 😉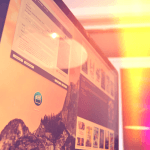 Aroona Support will be closed between July, 19 and August, 15 so your support tickets will not be processed immediately. Don't worry, we'll still read them! To compensate for any delays, we'll have a huge summer sale with discounts up to 50% on our VideoDrive licenses. The cheapest one is now only €5,99.
Happy video importing! Happy Summer!