With an exciting new OS X version out, an update for VideoDrive was bound to follow soon. VideoDrive 3.2.01 is out now with full support for the latest and greatest of Apple. Because El Capitan and iTunes 12.3 introduced several new security measurements, we had to work hard to make everything work as it should.
Over the last years, Apple has taken several steps towards closing down the OS and sandboxing third party apps. And that's one thing VideoDrive does not like: it was designed to with a lot of different components, both from Apple and third party party developers. Actually, that's also the reason why you will never find VideoDrive in the App Store.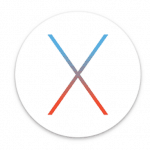 So, with El Capitan taking security further than ever before, we had to come up with some new ways to keep the show going. And we did. VideoDrive on El Capitan has the same functionality and features. Even better: to streamline the process of configuring and installing required components, it introduces a new welcome wizard that will guide you through the installation proces. So, it has never been easier to use VideoDrive.
VideoDrive can also run in full screen mode on El Capitan, and even in the all new Split View. Perfect to work side by side with Finder (it seems iTunes is very picky on which apps can run in Split View besides it, so we're still looking into that). Click the green button in the upper-left corner of the window for full screen, or click and hold for split view.
After the release of version 3.2 we did find some lingering incompatibilities with Gatekeeper, the bodyguard of OS X who's more strict than ever before. This last week, some users reported that OS X claimed VideoDrive was damaged and should be moved to the trash. We were a little offended by that 😉 We did a thorough investigation and found why Gatekeeper did no like VideoDrive anymore. So, as of now version 3.2.01 is the first official and fully compatible version of VideoDrive for El Capitan. Hope you enjoy it!